SS7 to IP Signaling Gateway and STP for Legacy Network Interworking
The Adax Gateway (Adax GW) meets any signaling interworking requirement delivering the scalability, flexibility, throughput, and performance that enables Service Providers to manage the convergence and growth of their networks whilst maintaining legacy connections and infrastructure. The Adax GW provides configuration options that allow it to function as an STP in an SS7-IP network. It can also function as if it were an STP on the SS7 network, that is, it will relay traffic rather than being an endpoint.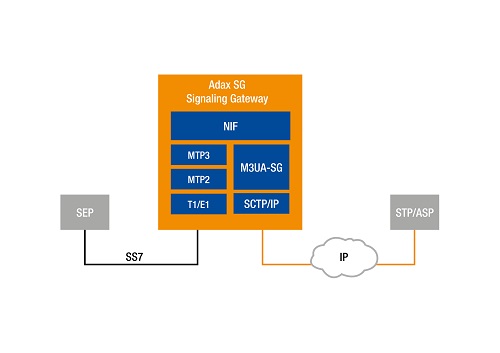 Adax Gateway Features and Benefits
• Maintains SS7 TDM connectivity, IP-enables any legacy node and interworks with cost effective IP links
• Can be configured as a Gateway STP
• Covers all legacy interworking requirements:
− T1/E1/J1 LSLs, Annex A HSLs, ATM T1/E1, OC3, OC12, GbE
− ANSI, ITU, UK, Chinese & Japanese national variants
− SIGTRAN M2UA, M2PA, M3UA and SUA
− SS7 GTT, SCCP, MTP3/b, MTP2/Annex A and ATM
− Signaling Interworking: SS7/IP, IP/IP or ATM-IP
• Unparalleled scalability and flexibility to protect investment in both Legacy and IP networks:
− Delivers the link density and throughput to enable service providers to manage the convergence and growth of their networks
− Enables service providers to maximize revenues and satisfy consumer demands for new services whilst maintaining traditional TDM signaling in IP networks
• High-Availability options with no loss of service during switchover
• One management interface for all configurations that are reconfigurable & re-deployable
• Pre-integrated RMS or ATCA boxed solution
• Telcordia certified at Release 3.4 and designed to meet NEBS-3
• Software can be integrated in to user's RMS platform or virtualized Linux environment (Adax vGW)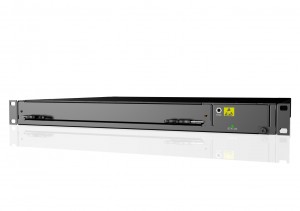 ---
---
Are you looking for an alternative to the Cisco ITP?
The Adax GW is the ideal replacement for the End of Life Cisco ITP and other STPs and SGs.
Contact us to today to discuss your requirements.
---
Industry Insight
Bringing Legacy into the 21st Century 
---